Playing Roaring Twenties Bingo at Grand Fortune Online Casino - Review
Roaring Twenties Bingo is a classic Realtime Gaming Speciality game that looks rather intimidating at first sight, but is highly entertaining and very simple. This game of chance has come a long way since the 1920s.
Playing Roaring Twenties Bingo
There is one player only and if he gets a certain pattern within the selected number of balls then the Player collect his payout as per the paytable.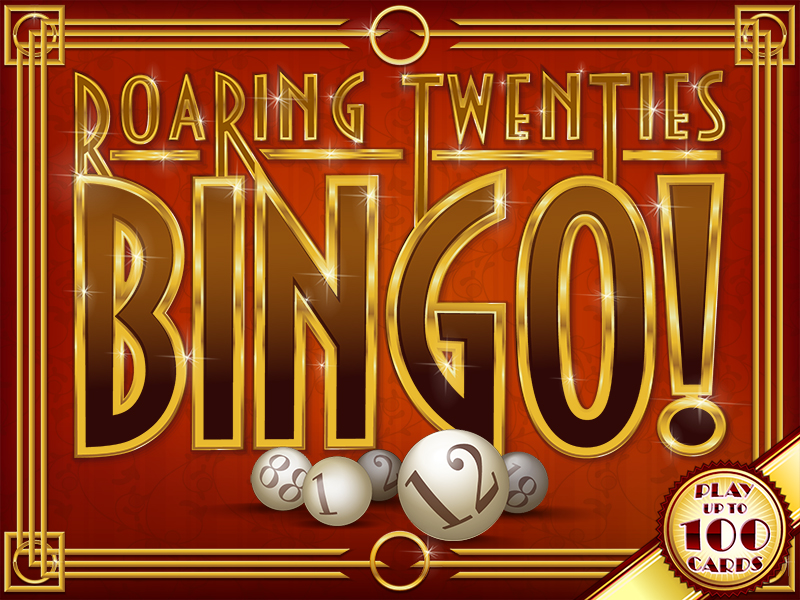 How to Play
 Players start by choosing the amount they will bet per card

 Players choose how many turns they want to take per round, they can choose up to 100
 Players select how many cards they want to play
 They can also choose the Extra Balls feature which adds 5 Extra balls to the mix and doubles the potential winnings
There are three Progressive Jackpots: The Maxi Jackpot pays out when 25 numbers on the card are hit, the Major and Mino Jackpots are random jackpots that can be hit randomly after any draw. Players can also click on the Help tab for more information and additional instructions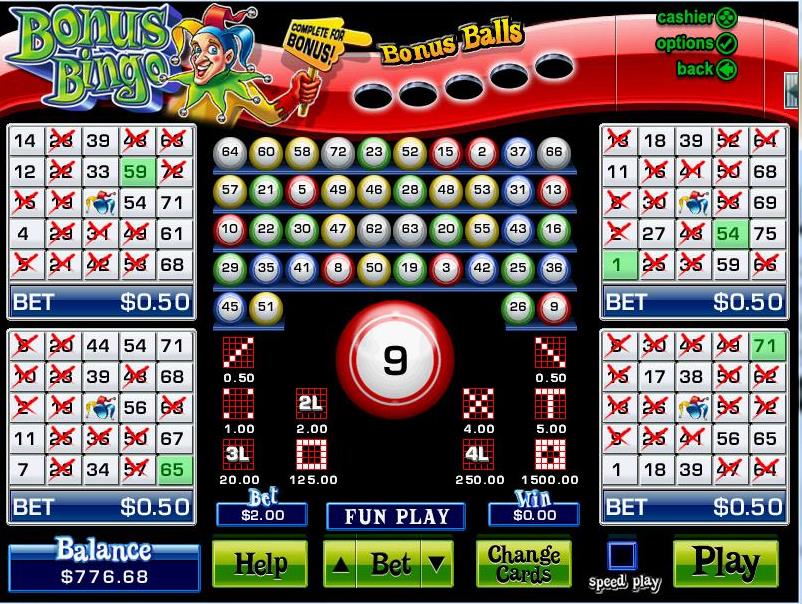 Winning on Roaring Twenties Bingo
 Full House – all numbers on a card are drawn

 Outside Box – Numbers on all four borders of the card are drawn
 I – the numbers form a capital (upper case) letter I on the card
 H – the numbers form a capital (upper case) letter H on the card
 Inside Box – the 9 numbers in the centre of the card are drawn
 X – the numbers form a capital (upper case) letter X on the card
 A cross – the numbers form an + in the centre of the card
 Corners – the numbers from the four corners are drawn
 Vertical Lines – any lines running straight across from top to bottom on the card
 Horizontal Lines – any lines running from left to right on the card
 Diagonal Lines – any lines running across the card

Game type: Bingo
Progressive Jackpot: Yes
Game Name : Roaring Twenties Bingo
Special Features: Yes